MLS Listings in Sunnidale
Boundaries: Livingstone Street West down to Hwy. 400, Anne Street North to Coulter Street
Sunnidale is a peaceful and mature neighbourhood made up of single-family homes and some condos enriched by an expansive green space in Sunnidale Park. With endless options for shopping nearby on Bayfield Street or in the downtown core, and waterfront a short drive away this convenient location is a commuter's dream adjacent to Highway 400.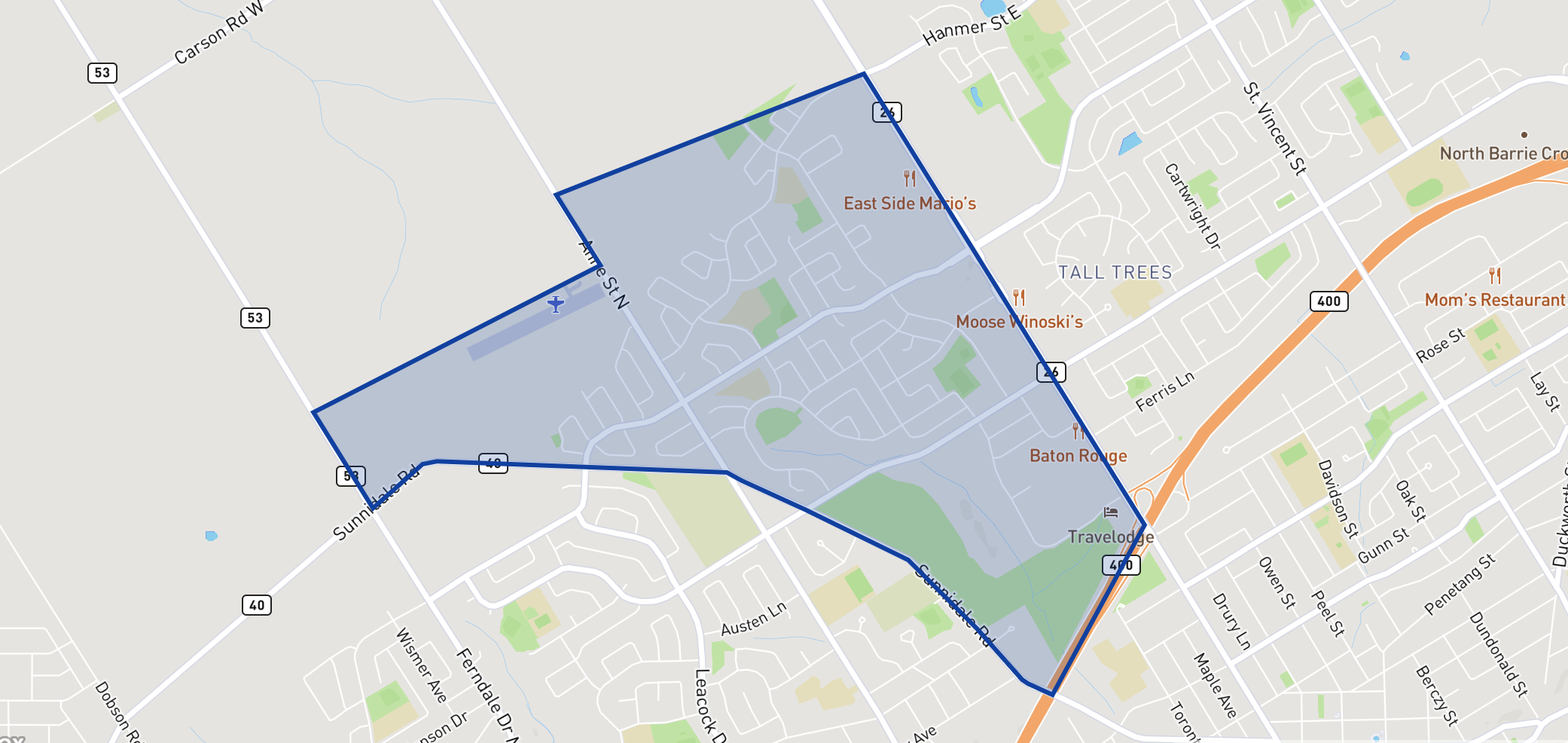 Elevated Origins
Sunnidale Park encompasses land that tells an ancient story, prior to Barrie's founding. Nearly 10,000 years ago, this land was the top of an island in vast Lake Algonquin, an inland sea created as massive glaciers melted northwards. On the hilltop overlooking Kidd's Creek, archaeologists have found longhouses built by ancestors of the Quendat. These longhouses, used during the growing season, were associated with a large village that drew fresh water from the creek, grew crops of corn, beans and squash in the sandy soils and hunted game in the surrounding forests.
Continue Reading
Inquiring Minds
This neighbourhood is served by Cundles Heights Public School and has access to four other schools within a 20 minute drive including the École secondaire catholique Nouvelle-Alliance and the Barrie Montessori Elementary Private School.
Let's Get It Done.
We look forward to working with you on one of the most significant transactions you'll ever make. And we guarantee what we do.
Contact Us Today