MLS Listings in Painswick
Boundaries: Yonge St., Lockhart Road and Huronia Road
Featuring a mix of modern subdivisions and some older homes, this desirable location works especially well for young families looking to move to Barrie and enjoy a thriving location with great commuting options.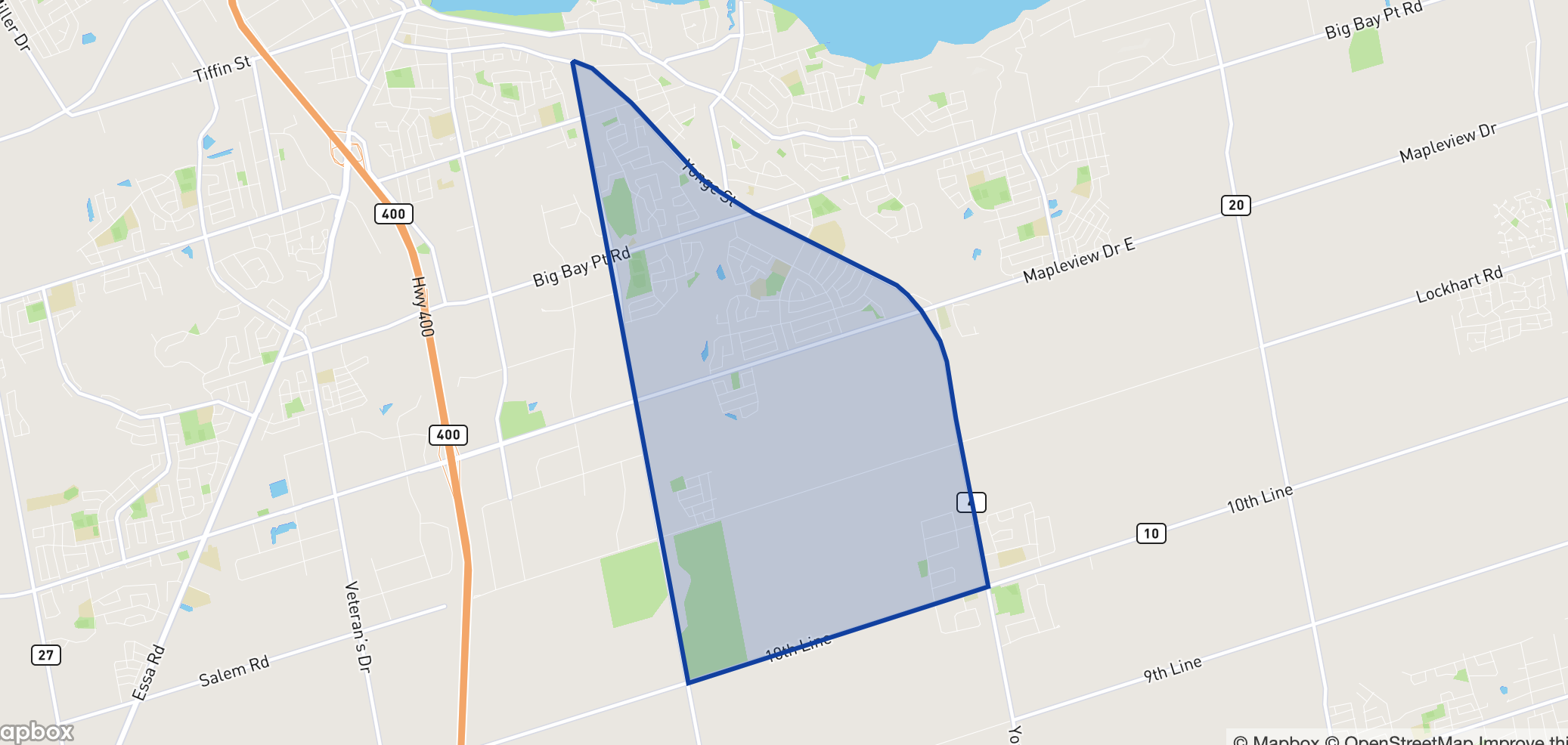 The Roots Of The City
You could say this is one of the oldest neighbourhoods in Barrie. This area was initially an establishment of warehouses and houses at the foot of the Nine Mile Portage from Kempenfelt Bay to Fort Willow, an aboriginal transportation route that existed centuries before Europeans arrived in Simcoe County. This route became a key supply line during the War of 1812. In 1833, the city was named after Sir Robert Barrie, who was in charge of the naval forces in Canada and frequently commanded forces through the city and along the Nine Mile Portage.The Nine Mile Portage is now marked and accessible to visitors year-round.
Schools That Care
Painswick schools include Mapleview Heights Elementary School, with its before and after school Barrie Kid's Club programs, St. Michael the Archangel Catholic Elementary School, with its French Immersion stream, Willow Landing Elementary School, Simcoe Shores Secondary School and St. Peter's Secondary School.
Let's Get It Done.
We look forward to working with you on one of the most significant transactions you'll ever make. And we guarantee what we do.
Contact Us Today