MLS Listings in Lakeshore
Boundaries: From Highway 400 to the waterfront and Bayfield Street to Tiffin Street
Barrie's Lakeshore and City Centre make up Ward 2 - the heartbeat of this growing waterfront City.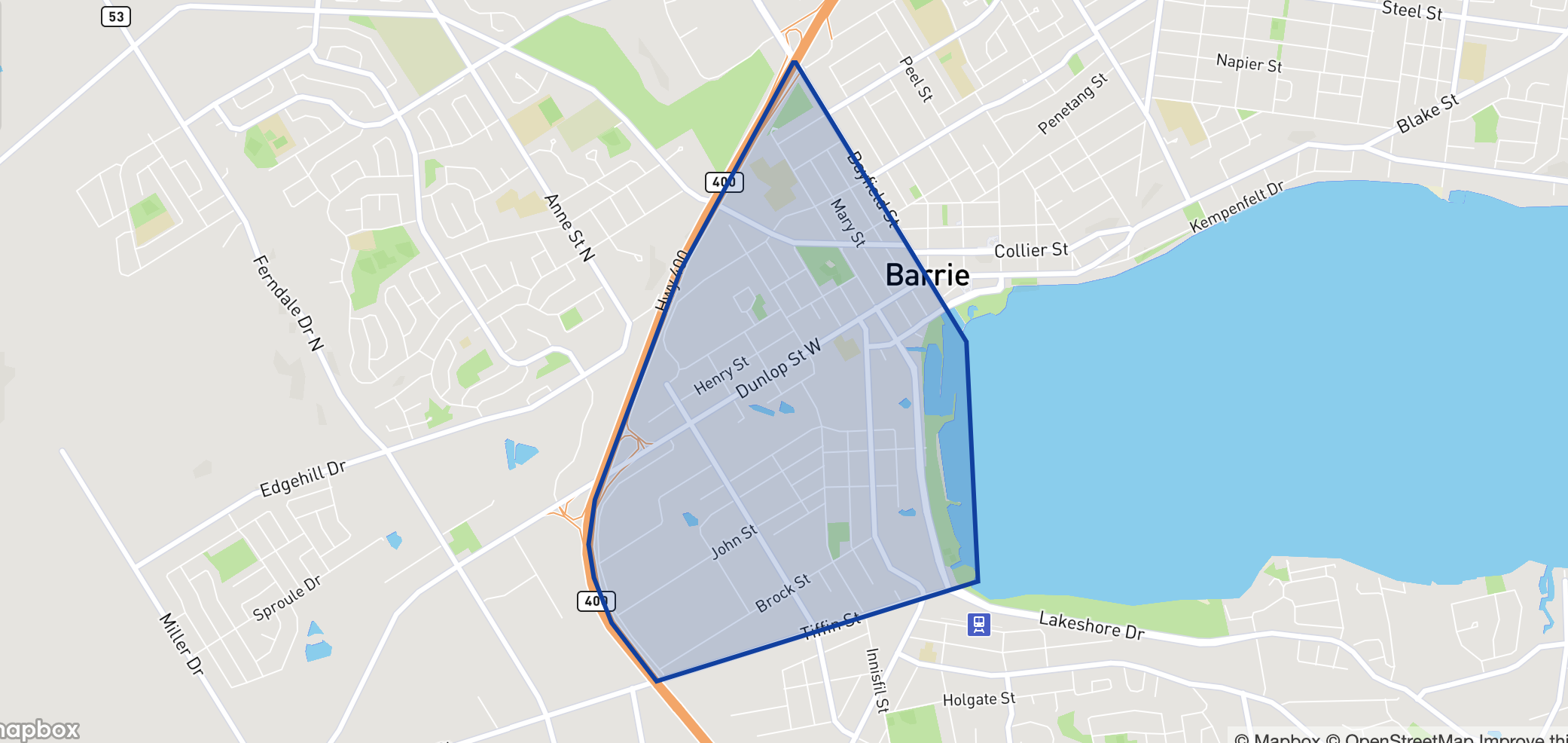 Educational And Industrial Roots
After Barrie was surveyed in 1833, more settlers began to arrive. Dunlop Street became the first principal (arterial) street in the village. At the bottom of Dunlop near Bradford Street, you'll find the remainder of the historically significant Prince of Wales School (formerly 'West Ward School') constructed in 1876 in the Romanesque architectural style with gothic revival details, used continually for education until recent years. When it closed in 2011, it was the oldest elementary school in the Simcoe County District School Board. Barrie Central Collegiate School, the Barrie Woolen Mill, the Agricultural hall and arena and fairgrounds occupied this area as well. Currently, there is a proposal for a community hub with mixed-​use development including three residential towers, a YMCA community facility and an urban parkette.
Academic Options
The Hillcrest Public School is in the Lakeshore catchment area, with alternatives in the Allandale neighbourhood of St John Vianney Separate School, Allandale Heights Public School and Innisdale Secondary School. There are more than five daycare facilities in the neighbourhood.
Let's Get It Done.
We look forward to working with you on one of the most significant transactions you'll ever make. And we guarantee what we do.
Contact Us Today