MLS Listings in Innishore
Boundaries: Kempenfelt Bay to Lockhart Road, Yonge St to 20 Sideroad
Perched at the southeast shore of Kempenfelt Bay, Innishore is known as the most beautiful and appealing neighbourhood in Barrie.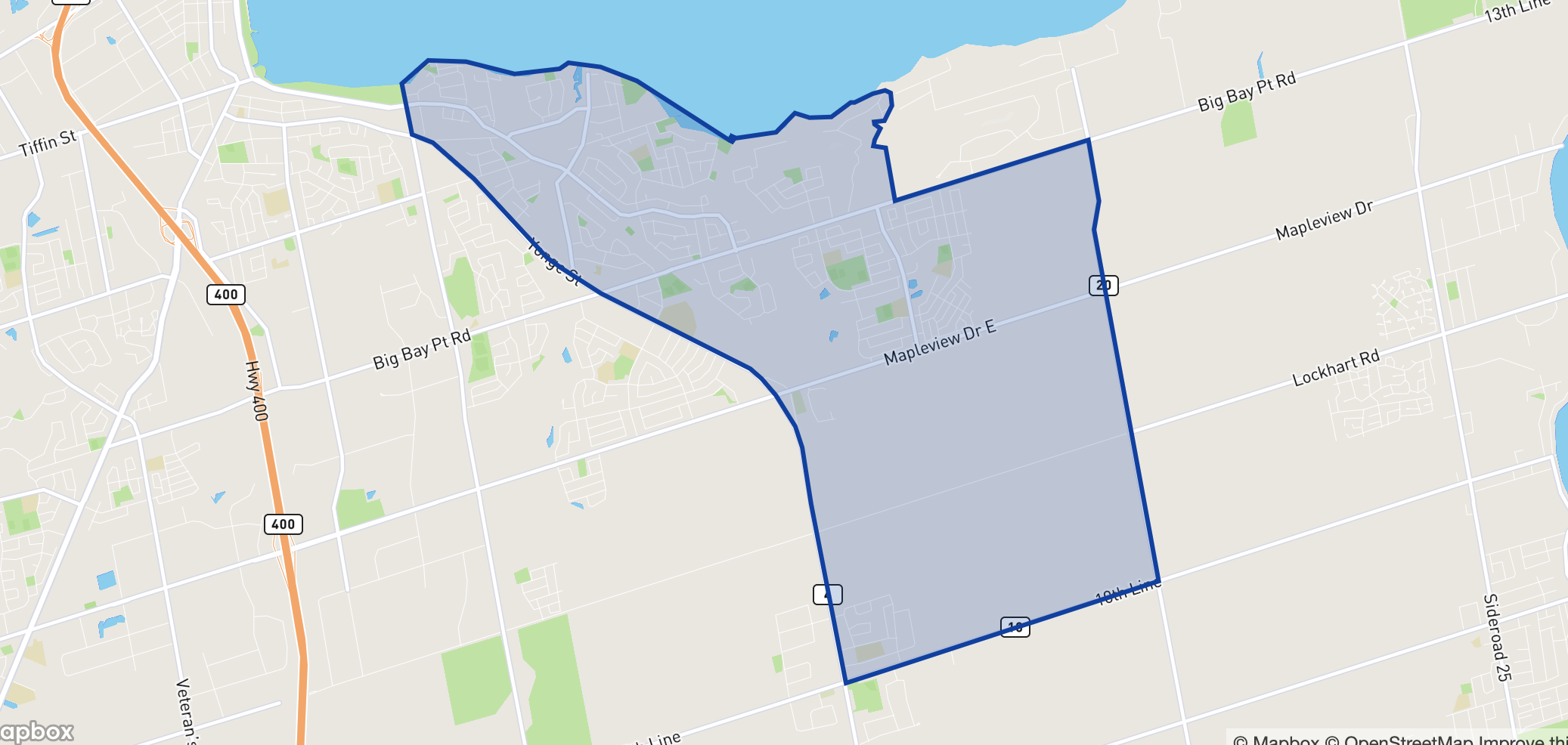 Estate Life For The Community
Nestled between Tyndale Park and Minet's Point, the Gables Park has a rich history. Innishore, also known as Tollendale area, is home to the Gables, a 42-acre green space with trails that wind through trees and perennials planted by the estate's original family, the Duries. William Smith Durie, who built the home in 1860, actually purchased and docked a schooner at the property! Over the years, the Gables has been home to those with prominent names such as Whish, Forbes, Hewitt, Ardagh, Boys and their relatives. It was also used over many summers as a respite for Toronto children who were able to enjoy nature thanks to the Toronto Fresh Air Fund. The Gables has also been known as Captain Whish's Place and was once known as The Paradise when a Mr. Hunt used it as a tavern.
Continue Reading
Excellence In Academics
Nearby schools include Warnica Public School, Algonquin Ridge Elementary School, St Peter's Secondary School, St. John Paul II Catholic Separate School, St Gabriel The Archangel Catholic School, Hyde Park Public School, and Hewitt's Creek Public School which is on the border of the beautiful Sandringham Park.
Let's Get It Done.
We look forward to working with you on one of the most significant transactions you'll ever make. And we guarantee what we do.
Contact Us Today