MLS Listings in Holly
Boundaries: Highway 400 to County Road 27, Harvie Road to Salem Road
The Holly neighbourhood is a newer community with a strong family orientation bordering the beautiful countryside of Essa Township.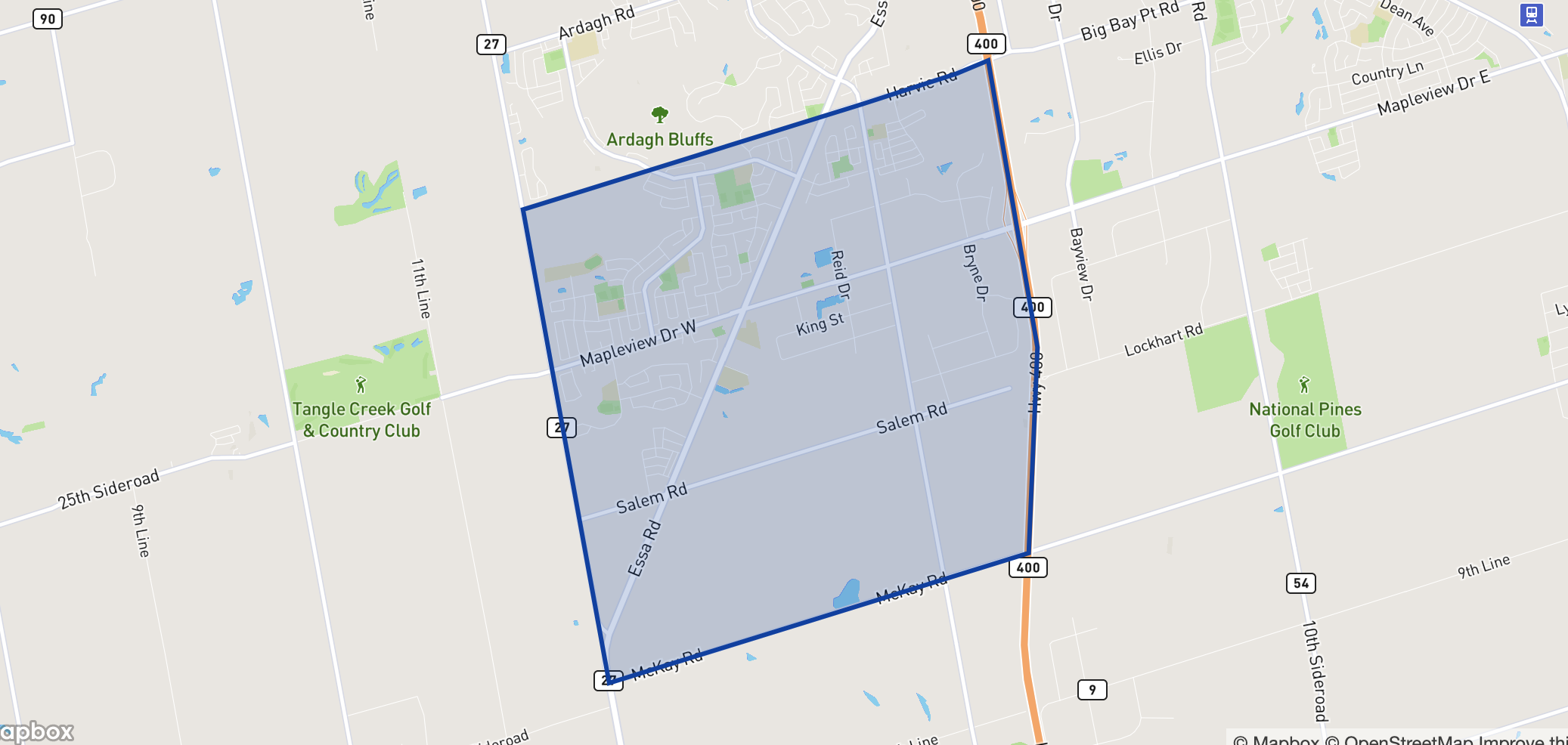 Barrie's Southern Set
The Holly community, originally part of Innisfil, was one of three areas with 5,600 acres annexed in the 1980s pushing Barrie's boundary to the south. This urban growth centre was designed with the goal of building more compact, walkable communities with a variety of housing types and employment opportunities. The city projects the number of residents to grow to an estimated 210,000 by 2031 and much of that growth is pegged for the south end.
Continue Reading
Educational Scoop
Schools in the Holly neighbourhood include St Nicholas Catholic School, W.C. Little Elementary School, Bear Creek Secondary School, St Bernadette Elementary School, Holly Meadows Elementary School
Let's Get It Done.
We look forward to working with you on one of the most significant transactions you'll ever make. And we guarantee what we do.
Contact Us Today