MLS Listings in Ardagh
Boundaries: From County Road 27 to Highway 400 and Tiffin to Harvie
Ardagh is considered one of the Top 10 Best Neighbourhoods in Barrie in a Leger study on "Liveability in 2020".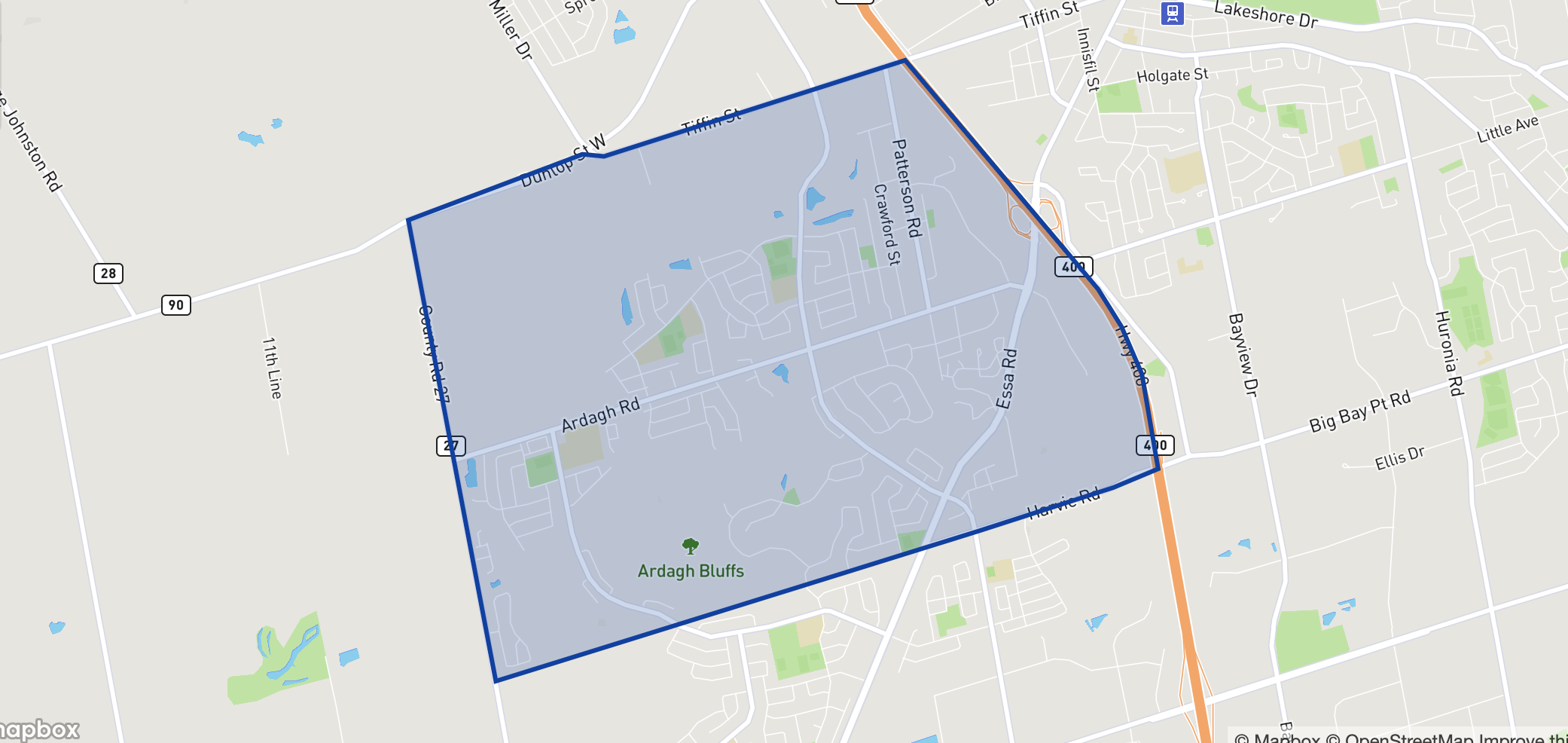 Strong Family History
The neighbourhood's namesake 'Ardagh' family originated from Ireland and immigrated to Barrie, Ontario in the mid nineteenth century. Notable family members include, Dr. John Russell Ardagh, Henry Hatton Ardagh and Edward Gowan Russell Ardagh. The Ardagh family were involved in medicine, law, and the church in Ontario during the nineteenth century.
Continue Reading
Schools For Growing Families
This neighbourhood is well-served by local schools: Ardagh Bluffs Public School, St Catherine of Sienna School, Ferndale Woods Elementary School, Heritage Christian Academy, and St Joan of Arc Catholic High School.
Let's Get It Done.
We look forward to working with you on one of the most significant transactions you'll ever make. And we guarantee what we do.
Contact Us Today