MLS Listings in Allandale
Boundaries: Lakeshore Drive from Minet's Point Road to Tiffin Street, Highway 400 to Little Avenue to Huronia Road.
Blending a compelling vibe of old and new, Allandale hosts several independent restaurants, coffee shops and stores. Not a lot of big box-style retail in this neighbourhood. But here is lots of green space. The parks are well serviced, and the original recreation centre is in the heart of this neighbourhood. Allandale has a great sense of community spirit and an active social media group specifically dedicated to the neighbourhood, which helps connect those new to the area and those who have their roots firmly planted in this charming historic part of Barrie.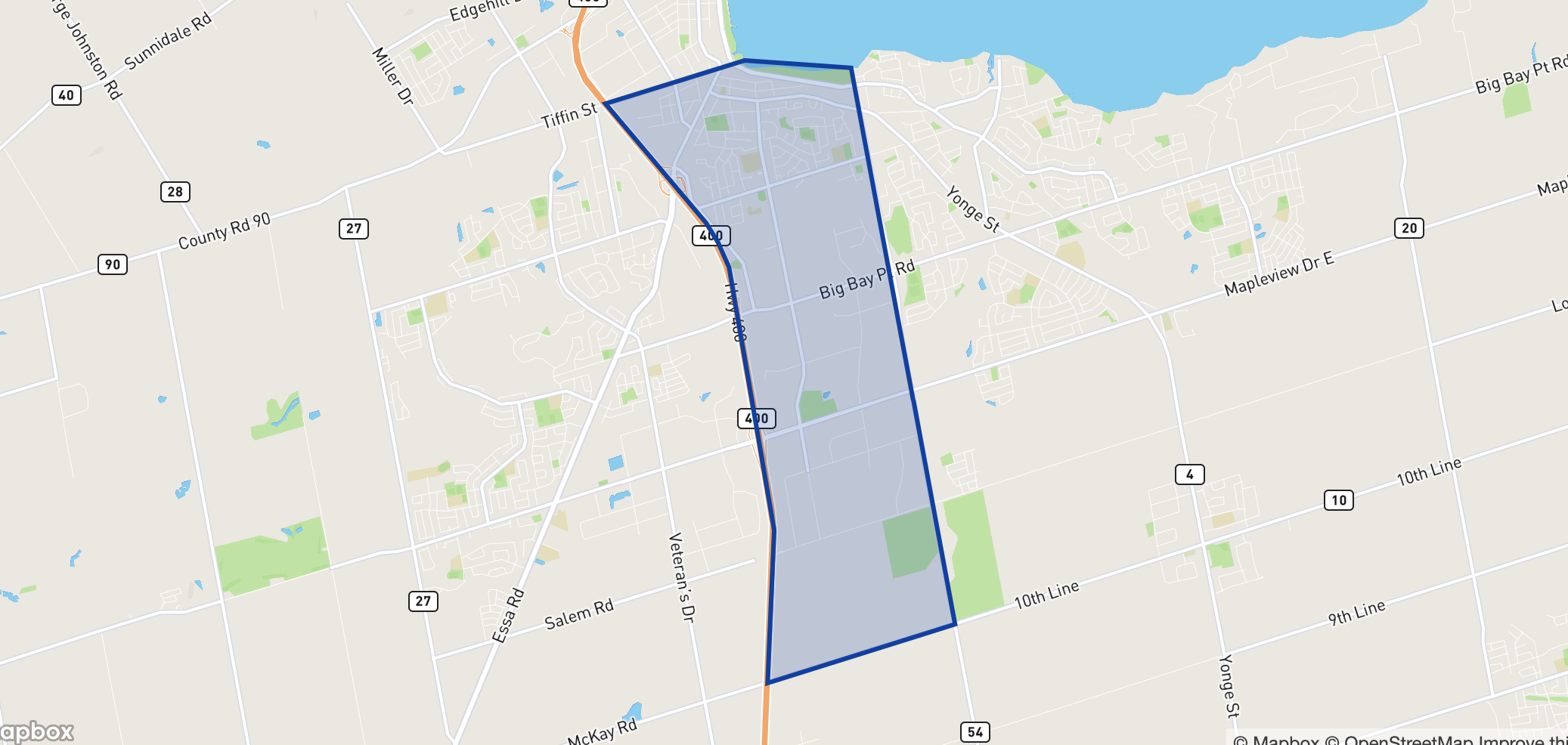 A Rich History Uncovered
Allandale has a great history that dates back long before European settlement with a strong population of Indigenous peoples on this south shore land. In 2019, the City of Barrie partnered with the Huron-Wendat First Nation and Williams Treaty First Nation communities to undertake an archaeological assessment at the Allandale Station and uncover a complex history. The area has been disturbed on multiple occasions by the construction of several 19th century structures, the flood of 1896 and the 1905 construction of the Allandale Train Station buildings, so the researchers are working to better understand previous land use of this area of the last 700 or so years. For more than a century, Allandale was the hub of central Ontario's rail transportation. Up until the 1990s, Allandale was known as 'the railway ward' and the Barrie waterfront was basically inaccessible due to railway yards and tracks. Find out more.
Continue Reading
Central School Zone
There are 6 schools in the neighbourhood that include both public, catholic and private boards. Most are within walking distance, including Unity Christian High School, Innisdale Secondary School, St. John Vianney Separate School, Assikinack Public School and Allandale Heights Public School. The schools here are also fed by the school bus consortium for Simcoe County and is considered in the Central Zone.
Let's Get It Done.
We look forward to working with you on one of the most significant transactions you'll ever make. And we guarantee what we do.
Contact Us Today